AWS best practices made effortless.
remote.it complies with the AWS Well Architected Framework's Security pillar and the associated Best Practices.
We provide added security that works seamlessly with your existing IAM, Security Group, and CloudTrail protections.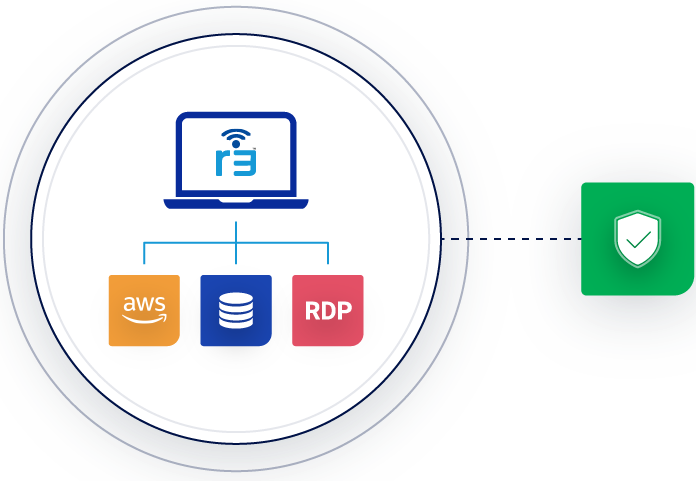 Replace "trust" with security.
Remote.it enables secure access to your VPCs and VPC instances by making your cloud resources invisible to external attacks.
Implement least privileged access, share resources securely, track access logs, and minimize your attack surfaces.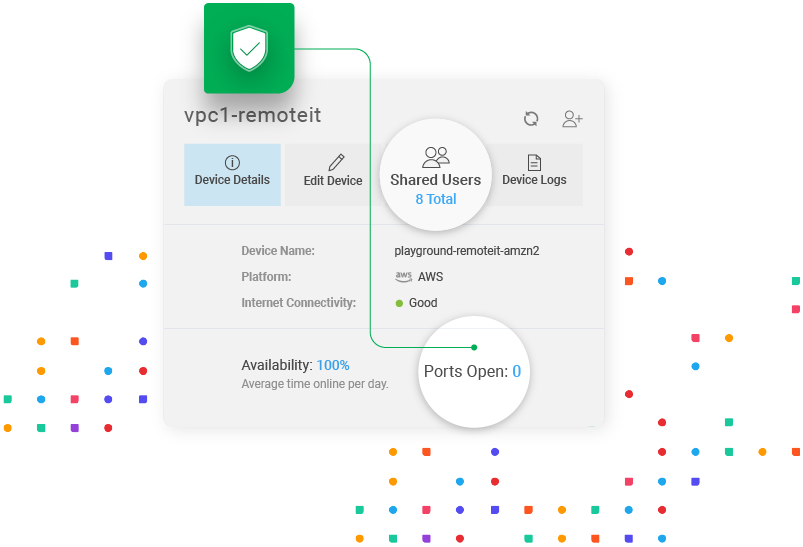 Control access by identity, not IP address.
Connect you and your team to your cloud instances with a simple click — no IP addresses necessary.
remote.it makes it easy to grant or limit access based on who needs which specific resources at AWS.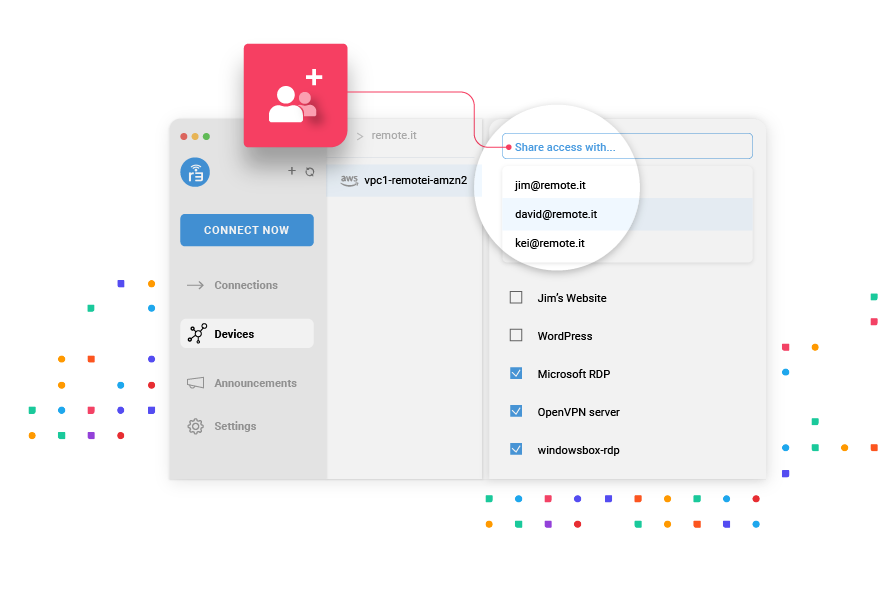 Augment security groups.
Boost security by simplifying access management. Add protection by closing security groups for internet-facing resources and remove the need to configure IP access lists.